---
Creating a diversified business for investor advantage
23 June, 2022
Diversification has long been seen as a clever way for businesses to expand market share or grow into other markets. It is a don't-put-your-eggs-in-one-basket way of thinking, an effective way of minimizing risk and a strategy that Pacific Green has embraced over the years.
Playing across a range of markets is insurance against changing market conditions. Pivotal to the success of diversification is owning investments that perform differently but in a similar market.
An example of this is the way Apple diversified into portable music with its iPod technology back in 2001. The groundbreaking iPod became the Shuffle, which became the Nano and then the Touch before Apple's mighty iPhones superseded all of them.
As a diversified cleantech business, Pacific Green is well placed to profit from this growth no matter what sub-sector of the industry leads it.
Testimony to the success of the strategy is the fact that the iPod Touch was only discontinued in May 2022.
Building a diversified business has been a hugely profitable strategy for Apple, which apart from a tech company is one of the five biggest music streamers in the world thanks to its iTunes platform.
And when it comes to diversification it would be remiss not to mention Amazon.
The tech giant has gone from being a simple online bookseller to a global grocery store (encompassing supply chain, logistics and delivery), original content maker (through Amazon Prime), digital music provider and book technology pioneer with Kindle.
The consistent development, design and optimization of its platform has paid dividends. That said, diversification is not always a winning strategy, according to the Harvard Business Review.
"Success stories abound—think of General Electric, Disney, and 3M—but so do stories of such infamous and costly failures as Quaker Oats' entry into (and exit from) the fruit juice business with Snapple, and RCA's forays into computers, carpets and rental cars," it says.
It is clear from these examples that one of the key risks of diversification has to do with straying too far from the corporate DNA—launching into ventures where the leadership team has little real-world experience, for example.
At Pacific Green, we aim to avoid this problem by diversifying within a single industry: cleantech. This is a sector that is set for significant growth over the coming decades, with renewables capacity increasing by 6% in 2021.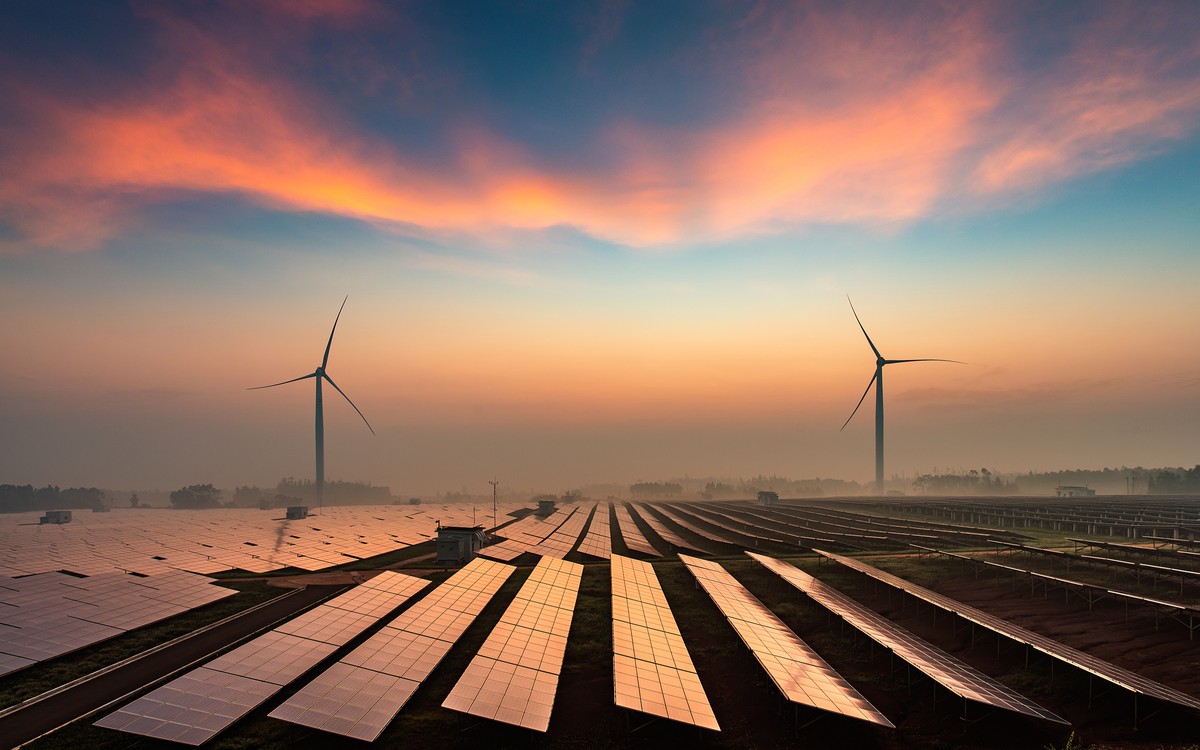 The International Energy Agency (IEA) forecasts solar and wind capacity could increase by 8% through 2022. "The current global energy crisis has added new urgency to accelerate clean energy transitions and, once again, highlighted the key role of renewable energy," says the IEA.
"For renewable electricity, pre-crisis policies lead to faster growth in our updated forecast. Notably, wind and solar PV have the potential to reduce the European Union's power sector dependence on Russia's natural gas by 2023."
As a diversified cleantech business, Pacific Green is well placed to profit from this growth no matter what sub-sector of the industry leads it. Naturally, we cannot predict which parts of the cleantech sector will grow most over any given period.
But by addressing most if not all of them then we can ensure we are always poised to catch growth waves.
That is why we have increased our portfolio from initially offering marine and terrestrial exhaust scrubbers to technologies as varied as concentrated solar power, PV and energy storage.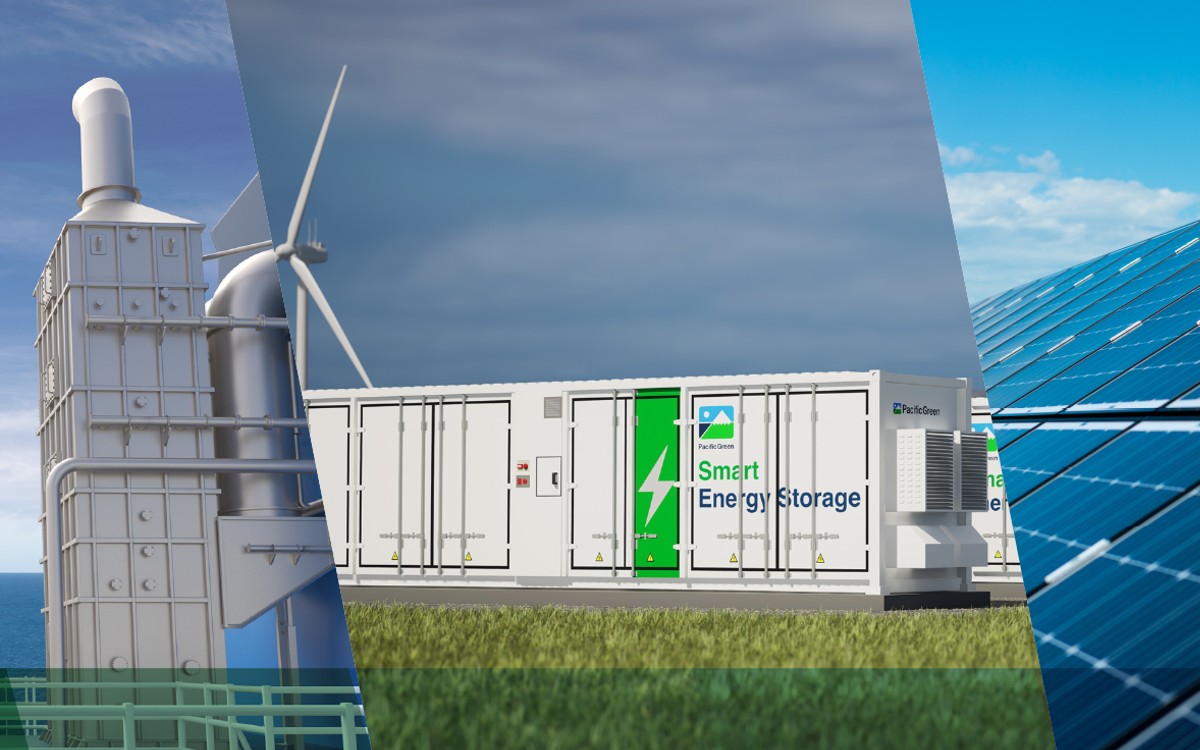 Our diversity not only covers our product and services portfolio but also our geographical reach. Instead of being tied to a particular territory, we operate worldwide, allowing us to exploit emerging opportunities wherever they arise.
And we are just getting started, with an eye to nascent cleantech segments such as low-carbon hydrogen, green ammonia, decarbonized shipping and more.
This diversity is particularly important in cleantech given the extent to which global markets depend on regulation. Government subsidies have helped to create booms in solar power across markets such as Germany and the UK.
Going forward, the phase-out of internal combustion engine vehicles is similarly set to create soaring demand for charging stations and similar infrastructure.
These booms typically lift companies that are waiting to take advantage of them, but when supportive government policies lapse then the company can be left high and dry. In Pacific Green's case, we aim to spread the risk with a wide portfolio of offerings.
Furthermore, we can offset the risk of regulatory change by specializing in some cleantech segments that are relatively immune to government actions.
This is the case with energy storage, which is needed in increasing amounts to help balance uneven demand and intermittent supply from wind and solar power.
Working in tandem with solar, which is an effective renewable energy source but can only provide energy during daylight hours, the battery storage market has grown quickly, with 2021 being a truly breakout year.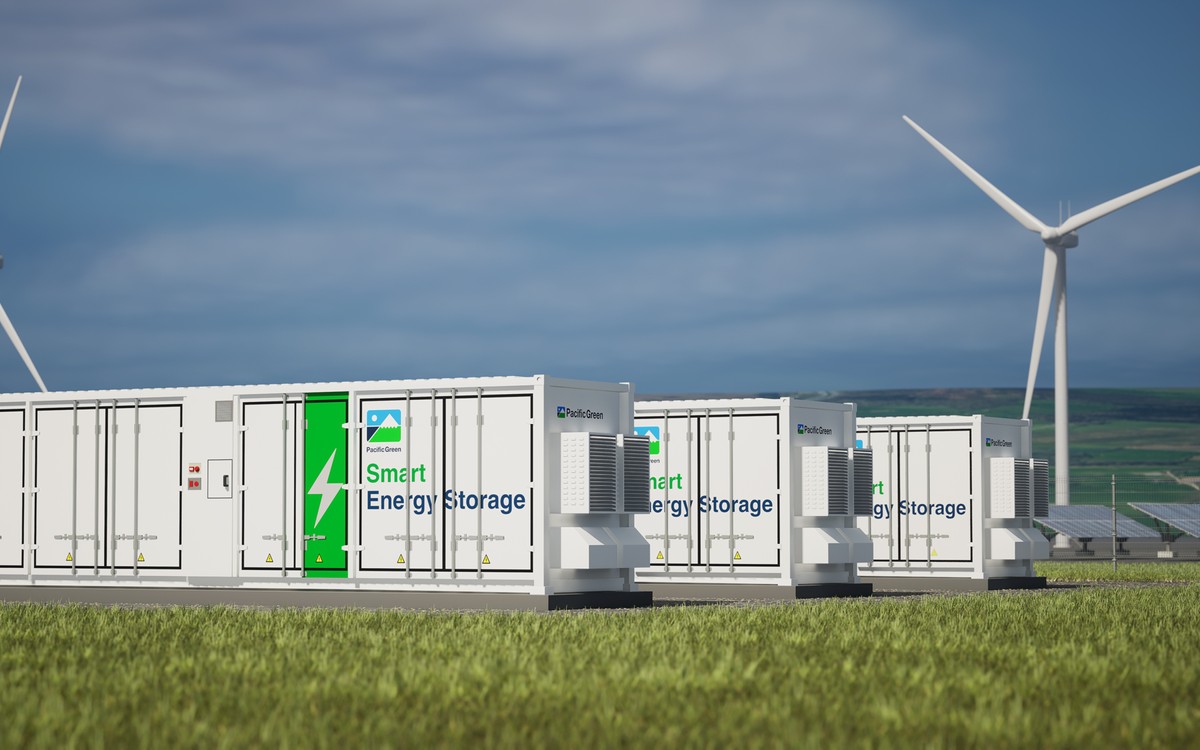 Battery storage will be needed everywhere and anywhere that renewable energy is growing...
Upwards of 3.5 GW of new battery storage was installed in the US alone in 2021—more than double the previous year—proving that battery storage is now more than an emerging technology.
"Our latest US Energy Storage Monitor shows that 63.4 GW of new battery storage capacity in the US will be added from 2021 to 2026," says Wood Mackenzie, an analyst firm.
Furthermore, battery storage has always been viable without government subsidies, and the business case for deploying it is improving all the time.
Battery storage will be needed everywhere and anywhere that renewable energy is growing—so essentially around the world for the foreseeable future—and is easier to develop than wind or solar in terms of permitting, land use, installation and operations and maintenance.
This diversified approach to addressing the energy transition is still rather unique. Many companies in this space started out by specializing in just one technology, such as wind or PV.
Diversification has only recently started to come about as large renewable energy portfolio holders find themselves in charge of a growing range of technology assets and need to find the skills to operate them efficiently.
At Pacific Green, on the other hand, we have focused on building up skills and expertise to address emerging opportunities in advance.
Examples of this include the preliminary work we are doing in areas such as green hydrogen or low-carbon shipping, which have yet to become established as industries, but which have considerable market promise.
If you're looking to invest in a company that has great growth potential and a diversification strategy that minimizes risk, speak to us now.
Would you like to discuss more?
Our global team of advisors with years of combined experience in the marine sector are on hand to discuss your project.