---
5 Reasons Why Exhaust Gas Scrubber Manufacturers Are Attractive To Investors
09 September, 2019
Sometimes there's money to be made in filth, and nowhere is that more true than in the gas scrubber manufacturing industry.
Used to filter out dirty and harmful particles from the air, gas scrubbers are deployed in many places to reduce harmful emissions, including power plants and ships. And right now, exhaust gas scrubber manufacturers are looking like a great investment.
Cleaning Up the Seas with IMO 2020
The biggest reason to look at scrubber manufacturers right now is IMO 2020, a set of regulations from the International Maritime Organisation aimed at making the air cleaner. From the start of next year, IMO 2020 will force shipping to reduce its sulphur (sulfur) emissions, taking the sulphur content in fuel down from a maximum of 3.5% to 0.5%.
Since the millennium, there's been a growing wave of green investment. The idea that investors have to choose between profits and principles has been thoroughly debunked.
This has led to the generation of a huge market for marine gas scrubbers, as companies rush to clean up their ships' emissions. These scrubbers reduce sulphur emissions and so allow existing ships to meet the new standards. Growth in this specific corner of the sector has been staggering, especially as the deadline to clean up draws near and companies look for ways to keep using old ships.
IMO 2020 has been a boon to marine gas scrubber companies, as well as to anyone who likes to breathe clean air.
Existing Infrastructure
IMO is only the latest piece of legislation designed to clean up the air. Governments and international organisations have realised that companies are profiting from economic externalities, making others pay the consequences of their environmental mess.
These measures aim not only to reduce pollution but to make its producers responsible for its costs, fixing a gap in the economy.
In the long term, these new rules lead to cleaner fuels and machines. But in the short to medium term, entire industries can't just replace the equipment they're working with. The marine example illustrates this well. Into 2020 and beyond, there will still be fuel, refineries, and ships around that don't meet standards. They're needed to keep ships fuelled and cargo moving. For those ships to meet the new standards, they need gas scrubbers.
The existence of old, expensive infrastructure in need of updating will keep scrubber manufacturers in profit while they wait to see where the next regulation appears.
Shifting Standards
The emergence of new regulations is another factor that will keep the industry strong.
Scientists' understanding of what keeps the world healthy, and politicians' willingness to enforce that understanding, is constantly changing.
For example, the Chinese Maritime Safety Administration recently published a draft bill that would effectively ban open loop scrubbers from Chinese waters.
The merits of this specific ban are hotly debated, but it's clearly part of a wider pattern. Politicians keep setting new standards and companies have to comply.
Public concerns about clean air and carbon levels mean that these are useful topics for politicians looking to earn some goodwill. As long as that's the case, new regulations will keep appearing, and gas scrubber manufacturers will be called upon to make products that live up to them.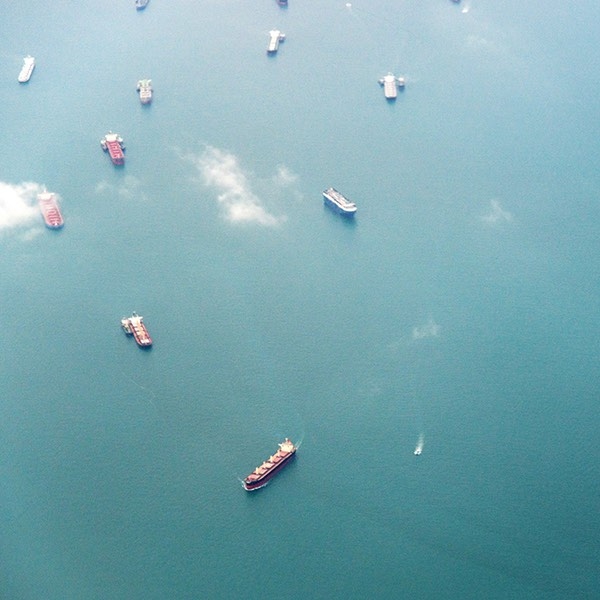 The Green Wave of Investment
Since the millennium, there's been a growing wave of green investment. The idea that investors have to choose between profits and principles has been thoroughly debunked.
If anything, public interest in socially responsible enterprises has made green investment more profitable.
This extends to such a specific issue as maritime gas scrubbers, where investors are exploring different ways of investing for maximum impact.
Scrubbers are particularly useful for tapping into this market as they're not just a case of not investing in environmentally harmful products, referred to as an exclusive or light green strategy.
They're actively working to improve the environment, so can be included in the more rigorous inclusive or deep green strategies. This makes them appealing to the widest possible range of green investors.
Growing Pressure
Long-term social and political trends mean that there's wisdom in investing in any technology that can help the environment.
Every day, the news features fresh protests from Extinction Rebellion, while teenage climate campaigner Greta Thunberg has become an icon and rallying point for environmental politics.
Green political parties are gaining traction even as mainstream parties adopt more green policies.
The social and political change brought by these pressures shouldn't be underestimated.
It's the fuel that will power companies with environmentally beneficial products. Even as current scrubber technology falls behind, the companies making it will have the knowhow to make the next generation of scrubbers, to apply them in different sectors, and to develop related technology to meet previously unexpected green goals.
We don't know what the next piece of clean air legislation will be or what new demands will come from it, but we can be sure that the gas scrubber companies will be busy for a long time to come.
Would you like to discuss more?
Our global team of advisors with years of combined experience in the marine sector are on hand to discuss your project.