---
The Lies Surrounding Open Loop Exhaust Gas Scrubbing Systems
04 March, 2019
With the clock fast ticking down to the implementation of the International Maritime Organisation's (IMO's) 2020 sulphur (sulfur) emissions cap, ship operators are under extreme pressure to choose an affordable compliance solution.
Amendments to MARPOL Annex VI take effect in less than a year's time, and it seems clear that some owners have made the decision to go with more expensive low-sulphur fuel oil (LSFO).
However, the past year has seen a sudden surge in fitment orders for exhaust gas cleaning systems, or marine scrubbers, as shipowners taking a wait-and-see approach have finally accepted that fuel prices are unlikely to move in favour of LSFO.
Uncertainties around sufficient supply of compliant fuels in 2020 endure, and fuel price differentials between LSFO and high-sulphur fuel oil (HSFO) are predicted to remain high for some time after the new regulations take force.
Hype Causes Unnecessary Concern
Consequently, the earnback time on a scrubber investment is attractively short (one-three years), especially for those (the majority) fitting open loop scrubbing systems – the cheapest of the three types of EGCS.
But recent moves by regional maritime authorities to ban open loop scrubbers in their waters have raised unnecessary concern in a market already stretched by regulatory pressure.
The earnback time on a scrubber investment is attractively short (one-three years), especially for those (the majority) fitting open loop scrubbing systems
The industry was recently shocked by the Maritime and Port Authority of Singapore's (MPA's) announcement banning the discharge of process water from open loop scrubbers for vessels visiting Singapore. Shocked, because the MPA made its decision without prior notice or discussion with the IMO.
This is, of course, the MPA's prerogative, but the declaration was also delivered without any supporting scientific evidence. A similar announcement was made this year by the Irish port of Waterford, where it was acknowledged that there is no assessment available of the long term environmental impacts of the use of exhaust gas scrubbers.
Shipowners Will Pay The Price
The difference between Waterford and Singapore, of course, is Singapore's profile as one of the major ports of the world and the world's largest bunkering station. If other shipping nations follow suit and ban open loop scrubbers without credible scientific motivation – as Fujairah and China have done – shipowners will pay the price and the IMO's best intentions in setting the 0.5% global sulphur cap could be compromised.
The international shipping industry is by far the world's biggest emitter of sulphur oxide (SOx) and the IMO's legislative move to radically cut emissions is a bold step towards environmental accountability.
LSFO Is Not A Magic Bullet
Though proclamations like Singapore's may be well-intended, they could inadvertently sabotage the Marine Environment Protection Committee's (MEPC's) good work by encouraging the use of low sulphur marine oil.
The Exhaust Gas Cleaning Systems Association (EGCSA) cites various studies confirming that LSFO is not the magic bullet it is widely purported to be.
Scrubbers emit 3%-5% less CO2 than low sulphur fuels over their lifecycle, while a University of Rostock study points to the exhaust emissions from LSO fuels as posing a greater risk to human health than marine scrubbers.
In the absence of long-term studies proving otherwise, it is critical that local authorities do not take an unfounded 'better safe than sorry' approach by banning scrubbers and endorsing LSFO – they could easily be doing more harm than good.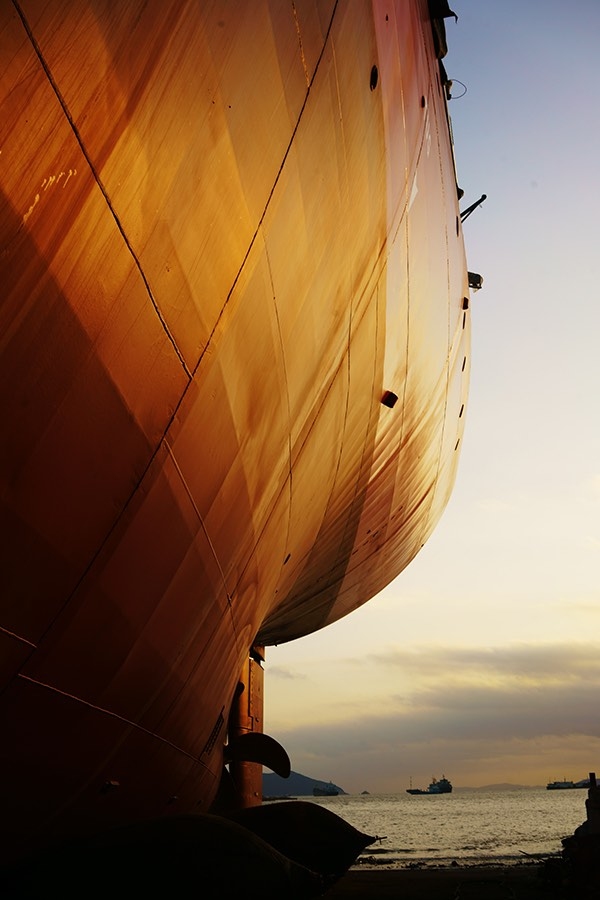 Radical Oversimplification That Threatens To Dress Emotion As Scientific Fact
The case against open loop scrubbers, however, is more specific than that. These installations clean the air by spraying exhaust fumes with sea water as they enter the scrubber.
The water reacts with SOx and forms sulphuric acid, which is neutralised by the high alkalinity of the seawater and discharged back into the ocean.
It is this washwater discharge that forms the focus of the debate.
Opposition to open loop scrubbers is motivated by the idea that they are simply replacing one form of pollution with another, cleaning the air but dumping waste water into the ocean. This is a radical oversimplification that threatens to dress emotive ecology as scientific fact.
This argument also glosses over a key issue: The disposal of washwater is not unregulated. The International Maritime Organisation's (IMO's) EGCS Guidelines set strict limits on specific parameters of exhaust gas cleaning system operation, including turbidity and polycyclic aromatic hydrocarbon (PAH) levels of the washwater.
One of the intrinsic benefits of open loop scrubbers is that no additional chemicals are needed as the alkalinity of the seawater is sufficient to neutralise the washwater acidity.
MARPOL Annex VI was written with these considerations in mind. Oceans are deemed to have enough buffering capacity to absorb the sulphates in scrubber discharge water without causing harm.
Furthermore, recent research from the Clean Shipping Alliance 2020 (CSA 2020) found that scrubber wash water meets IMO environmental criteria.
The three-year study collected 281 wash water samples from 53 scrubber-equipped cruise ships, the largest wash water data set in the marine industry, which were then assessed against 54 different test parameters by ISO accredited independent laboratories.
The samples analyzed were consistently well within the allowable IMO criteria and regulatory limits.
These Are Difficult Times For Shipowners
Sulphates occur naturally in seawater, principally derived from volcanic activity on the seafloor and inflows from rivers, though the concentration in open water remains static at approximately 20kg of sulphate per tonne of seawater.
A commonly-used analogy is: if all the sulphur in the world's oceans was extracted and laid around the earth, it would form a layer 1.7m thick; adding the sulphur from all the known oil reserves on the planet would make a 10 micron difference to this layer (0.00059%).
It is true that certain localised areas or ports with high traffic may be more sensitive to widespread washwater disposal within their boundaries, but this needs to be assessed on a case-by-case basis after appropriate testing and scientific analysis.
These are difficult times for shipowners as they prepare to face the looming financial challenges of complying with 2020's reduced sulphur cap.
In this context, open loop scrubbers have a vital role to play in making compliance accessible and sustainable, but the misinformation and negative sentiment precipitated by local bans in areas like Singapore, Fujairah and China are putting operators and the industry itself at risk.
Owners need to sift through the hype and make their decisions based on verifiable facts, none of which support the idea that open loop scrubbing poses a long-term risk to ocean health.
Would you like to discuss more?
Our global team of advisors with years of combined experience in the marine sector are on hand to discuss your project.