---
Shipping is charting a course to net zero. We're on board
21 June, 2022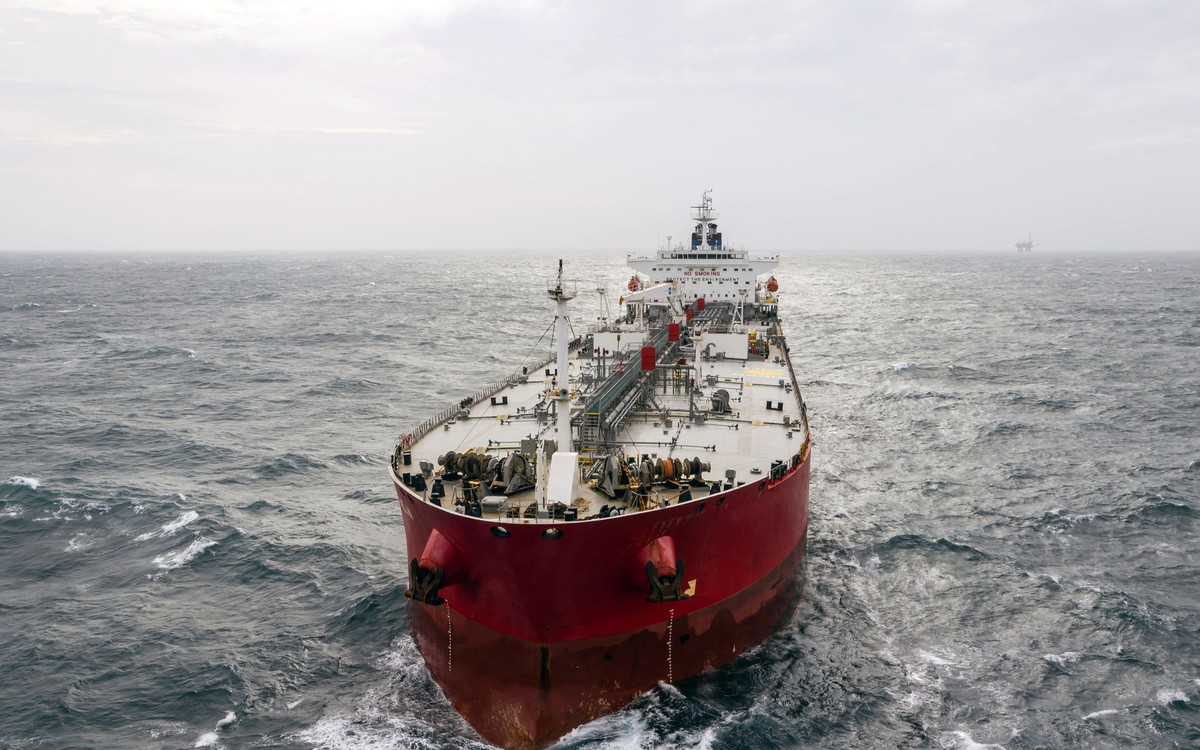 Shipping, like all industries, needs to get to net-zero carbon emissions by 2050 if it is to do its bit in avoiding catastrophic climate change. This is not an easy task.
Although ships used wind for propulsion over centuries, going back to sailboats would hardly be an option for today's global supply chains.
Nevertheless, there is a viable pathway for the industry to cut its emissions thanks to a series of steps that could, hopefully, allow it to get to net zero within the next three decades. Some of these steps are dependent on the development of new propulsion systems and fuels.
But several of them can be taken today, starting with fuels that are used today. Ship engines can handle the lowest grades of oil available, and that has historically been a good thing because it allows them to use the cheapest fuels on the market.
Provided it burns cleanly, cheap bunker fuel is also lower in emissions than more refined oils, because less energy is required for refining it. So, burning the cheapest fuels also helps keep emissions in check.
Recently, regulations have been forcing ships to burn more refined fuels, to keep sulfur emissions down.
But vessels can still use cheaper oil if they are fitted with a scrubber, which has the double benefit of cutting emissions and costs—a particular boon in today's soaring fuel price environment.
ENVI-Marine Exhaust Gas Scrubbing technology uses a TurboHead to clean emissions produced when burning cheaper heavy fuel oil
Another way of improving efficiency could be to go back to sails after all—but not the kind that were used in galleons and longships. Instead, modern wind-assisted propulsion systems can pluck energy from the air to lessen the amount fuel a ship needs to move along.
Similarly, while batteries may not be able to completely power an ocean-going vessel, they can help ensure that engine output is optimized.
The installation of battery systems and the creation of onboard microgrids is now an established practice that can be achieved with minimal delay.
And ships that travel short distances, for instance on ferry routes, can effectively become carbon neutral by using batteries for motive power and recharging them with renewable energy when at port.
This strategy is already being embraced by operators such as Washington State Ferries, which runs the world's second-largest ferry system and is Washington's biggest diesel polluter.
In 2019, the company began an electrification program that will ultimately see it reducing carbon emissions from the consumption of 20 million gallons of diesel across a 22-vessel fleet.
A spokesman for the ferry company said the move will save "millions of dollars annually."
Because ferry electrification can deliver up to 100% fuel savings today, a study by DNV GL for the European Maritime Safety Agency in May 2020 calculated batteries could achieve a payback time of less than five years for the sector.
These technology options are all available now and can significantly decrease carbon emissions while at the same time delivering major cost savings.
To go even further, the shipping industry will need to develop low-carbon fuels for ocean-going vessels. The sector is eyeing at least three types of low-carbon fuel to replace the 4 million barrels of oil it uses every day.
Methane or liquified natural gas (LNG), methanol and ammonia are seen as having the most potential, and engines for all three fuels are under development. LNG is the easiest of the three to use today but also has the most limited potential for decarbonization.
Because of this, many to see LNG as a transition fuel to more sustainable options, such as methanol.
Methanol engines will enter serial production by around 2023, with A.P. Moller – Maersk, the world's largest container shipping company, expected to take delivery of eight methanol-powered vessels the following year, Bloomberg reported last August.
Many technology options are all available now and can significantly decrease carbon emissions while at the same time delivering major cost savings.
The ships, costing $1.4 billion, will feature the largest methanol-burning engines ever built, Man Energy Solutions said in a press note. On a smaller scale, methanol-fired ship engines have been in service since 2016.
Low-carbon methanol could be produced from biomass or by combining green hydrogen with carbon captured from industrial processes.
But it still releases carbon into the atmosphere when burnt, which has led many in the industry to assume that ammonia will become the fuel of choice for shipping in the long run.
Wärtsilä is due to retrofit a supply vessel belonging to the Norwegian energy company Equinor with an ammonia engine in 2024. Man Energy Solutions is looking to have similar engines on the market at the same time.
The increasing technical complexity and decarbonization potential of LNG, methanol and ammonia suggest the shipping industry could move from one to the next in pursuit of its emissions reduction goals.
Indeed, the latest energy transition outlook published by the certification body DNV sees LNG starting to replace fuel oil from today but then giving ground to low-carbon fuels such as ammonia from 2040.
However, the timelines involved in vessel operations mean the transition will not be an orderly one. To cater for this likelihood, equipment makers are pursuing designs that can operate with multiple fuels and can be retrofitted to current vessels.
Having a range of options will be important for fleet owners because the economics of reducing emissions will vary greatly according to factors such as the type and age of a vessel, the cargo it carries and so on.
But at Pacific Green we are with the industry every step of the way.
From established marine scrubber technology through wind propulsion and battery systems to emerging green hydrogen and ammonia capabilities, we can help fleet owners meet their decarbonization goals in a phased manner.
We have ample experience of the marine sector—indeed, it is the first industry we served and continues to be one of our prime business units—and a global service network that can take care of equipment installations and maintenance anywhere in the world.
To find out more about how we can help you on your voyage to net zero—and help your fleet save fuel costs along the way—talk to us now.
Would you like to discuss more?
Our global team of advisors with years of combined experience in the marine sector are on hand to discuss your project.